ELLEN CAMPBELL'S OATMEAL RECIPE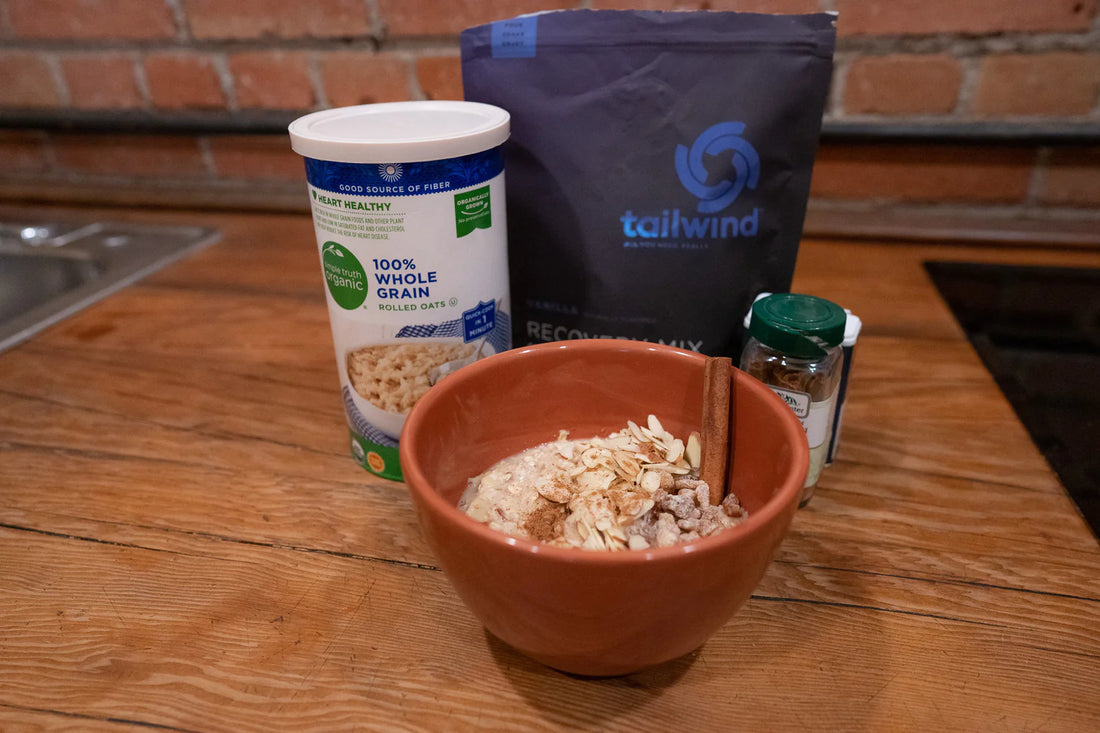 Oatmeal has been a staple breakfast food for thousands of years, providing a simple and easy on-the-go recipe for people looking to fuel their day or rebuild after a workout. Ellen Campbell, a professional mountain bike and gravel athlete based in Durango, Colorado, shares her go-to oatmeal recipe that is perfect for her adventures. It's quick and easy to make, and can be customised to your own preferences with a variety of nuts, fruits, and spices.
To make Ellen's oatmeal, you'll need:
50g of oats (rolled or quick oats)

250ml of water

1 scoop of Recovery Mix (vanilla flavour)

Sliced almonds (or your preferred nuts)

Dates (or your preferred fruit)

Ground flaxseed (approx. 1 tablespoon)

Cinnamon (or your preferred spices)
Mix all the ingredients together and microwave for 1 minute. Adjust the consistency to your liking and enjoy! Just be careful, the contents may be hot.