TAILWIND NUTRITION IN MULTIDAY EVENTS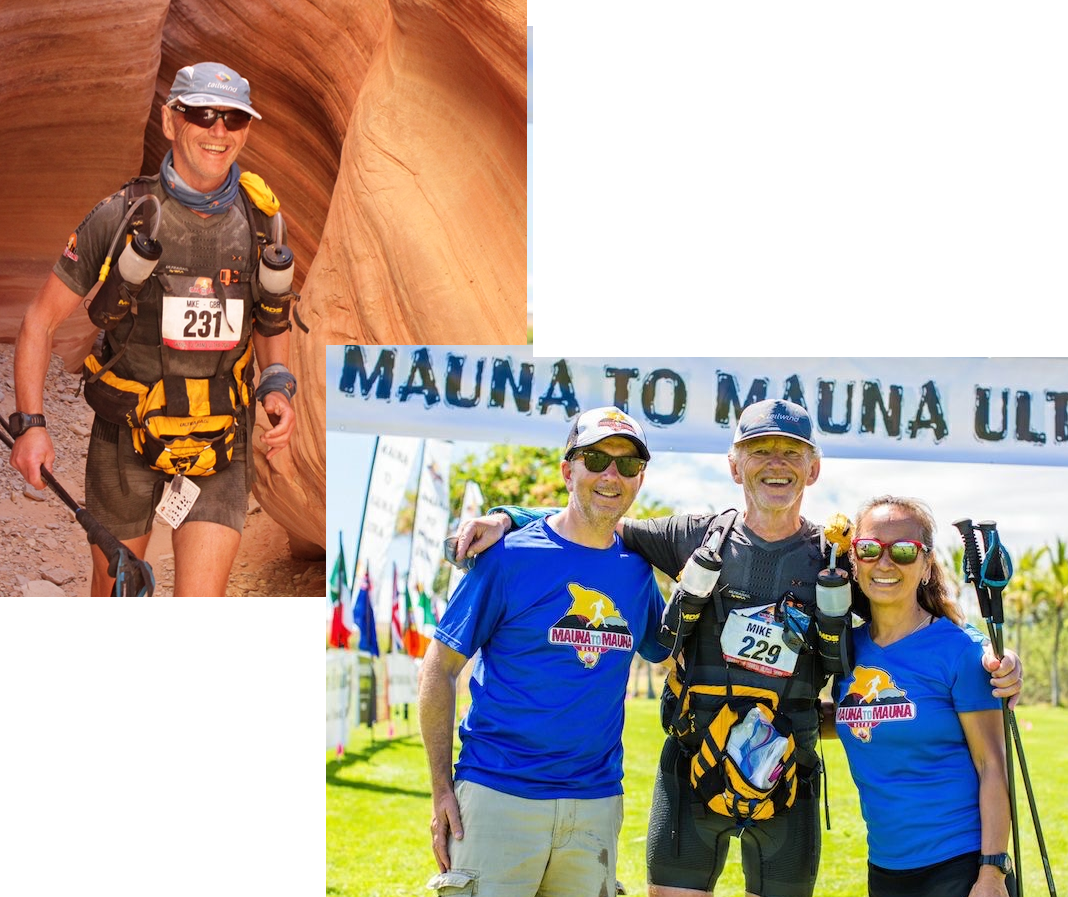 The first "ultra" I ran was the Marathon des Sables.
Since then I have completed two more self-supported multiday events, Grand 2Grand Ultra (Arizona/Utah) and the Mauna 2 Mauna Ultra (Hawaii).
  Tailwind Endurance Fuel has a great calories to weight ratio when you have to run with a week's supplies on your back.
For G2G I took two 50 Serving pouches, one caffeinated and one non-caffeinated,  Each evening I would decant 2 scoops into re-sealable freezer bags.  I ran with 2 bottles in my vest one of which I'd fill with 2 scoops topped up with water from aid stations and aim to drink this over a period of 60-90 minutes with my second bottle being just water which I'd drink to satisfy thirst.
The only other thinks I ate whilst running was a packet of peanuts for texture rather than calories.
Given the heat and my sweat rate I took salt tablets as well and by the end of the week my kit was fairly salt encrusted encrusted.  On visiting Tailwind HQ in Colorado after the event I was advised this was because my body was self regulating getting rid of the excess salt I had ingested.
In general I'd keep the caffeinated for the last 2-3 hours of the day and during the early hours of the morning on the long stage, on one day near the end when I only had caffeinated left I ran 8 hours on just that and whilst I was flying I wasn't able to sleep much that night, I learned the 6 hour limit warning on caffeine was there for a reason.
Lessons learned for M2M in Hawaii were
Don't take additional salt and,
Take a variety of flavours. Although Tailwind flavours are subtle after a few days of the same 2 flavours some variety is preferable so I took 2 x 30 serving pouches and a few different flavoured stickpacks.
I did the above events before Rebuild Recovery had been launched.  Next time I'd be tucking into the Rebuild within the first 30 minutes of finishing the day's running to replenish glycogen stores and to initiate the process of protein repairing my muscles.